Do you need some new recipes? With everyone spending more time in the kitchen these days, this might be a great time to peruse some cook books while you're staying home and staying safe. Here are a few suggestions that you can download from Overdrive with your Fairfield Public Library card.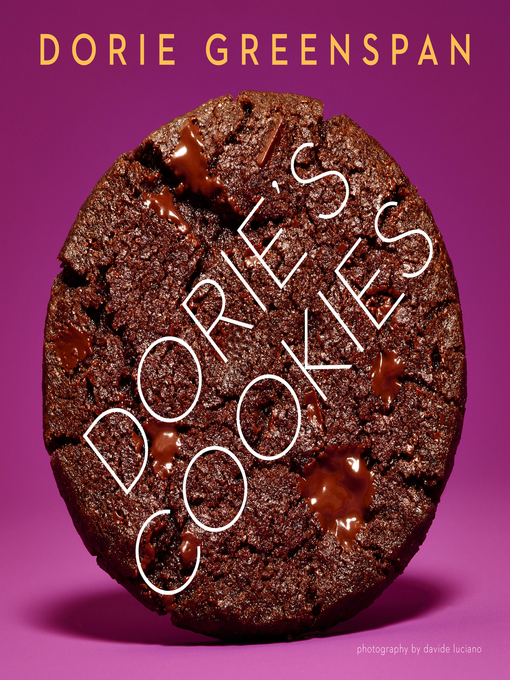 DORIE'S COOKIES
By Dorie Greenspan
"Beloved baker Greenspan turns her attention wholly to cookies in her latest book. She estimates that she's created more than 300 different cookie recipes during her career and has winnowed them down to the best 170 here. Readers will find such classics as chocolate chip cookies, blondies, and brownie cookies as well as savory varieties and fancy treats…Greenspan is one of the names to know in baking, and her charming, thorough writing will be appreciated by novice bakers and experts alike." ~Booklist
For more information, please click here.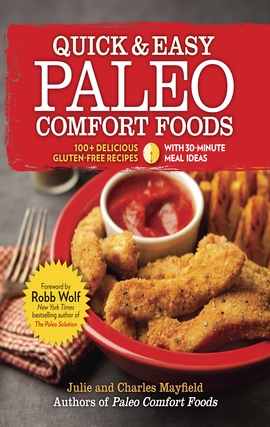 QUICK & EASY PALEO COMFORT FOODS
By Julie and Charles Mayfield
"The wildly popular Paleo movement is going strong, with millions of people enjoying the healthy, fat-trimming benefits that come with eliminating gluten, legumes, and dairy from their diets. In this gorgeous cookbook, Paleo pioneers Julie and Charles Mayfield have gathered an impressive selection of palate-pleasing, timesaving Paleo recipes that are not only nutritious and delicious, but quick and easy to prepare." ~Amazon.com
For more information, please click here.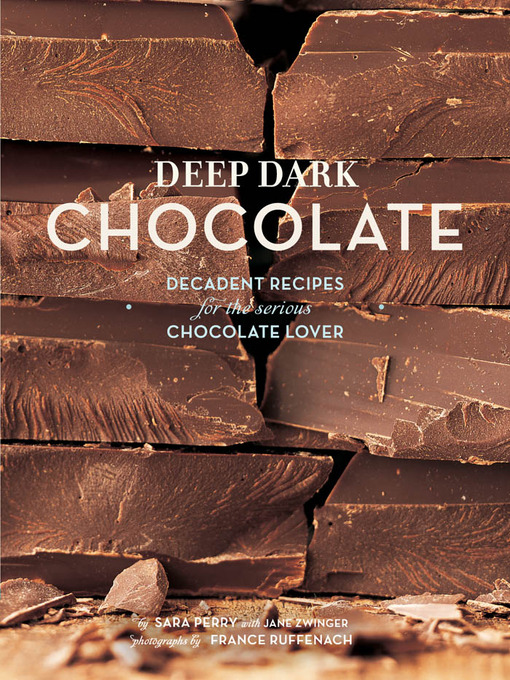 DEEP DARK CHOCOLATE
By Sara Perry
"Veteran cookbook author Perry returns with a winning take on everyone's favorite sweet. Chocolate lovers can start their day off with the indulgent, gooey Chocolate Sticky Buns or Chocolate Dream Scones with Mascarpone Spread before breaking out the Vin Santo and Brioche Chocolate Bread Pudding at brunch and snacking throughout the day on various cookies and bars. Desserts are where chocolate really shines, and Perry doesn't disappoint with dishes like a Chocolate Gingerbread with Cacao Nib Whipped Cream cake, "Baby Loves," a chocolate-filled macaroon, as well as Good Ol' Fudgy Brownies and the "It's My Party" Birthday Cake…While there are already more than enough cookbooks devoted to the topic, the approachability and breadth of Perry's sweet, inventive collection make it worth the indulgence." ~Publisher's Weekly
For more information, please click here.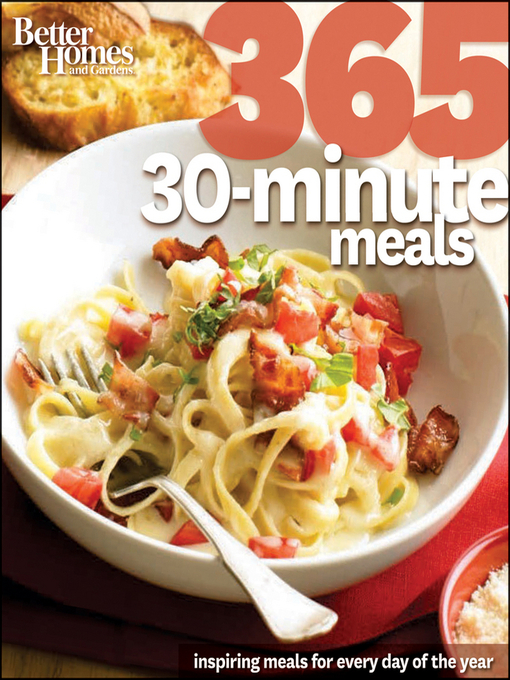 BETTER HOMES & GARDENS 365 30-MINUTE MEALS
By Better Homes & Gardens
"365 30-Minute Meals is filled with a year's worth of fast, fresh and fun dinner ideas. With quick, easy-to-prepare recipes offering innovative dinner solutions for everyday staples like meat, poultry, fish, seafood, salads, stews, sandwiches, and more, this book is perfect for busy home cooks who need to get dinner on the table fast. Helpful cooking tips are spread throughout, and substitution suggestions help keep dinner on track even when you lack an ingredient." ~Amazon.com
For more information, please click here.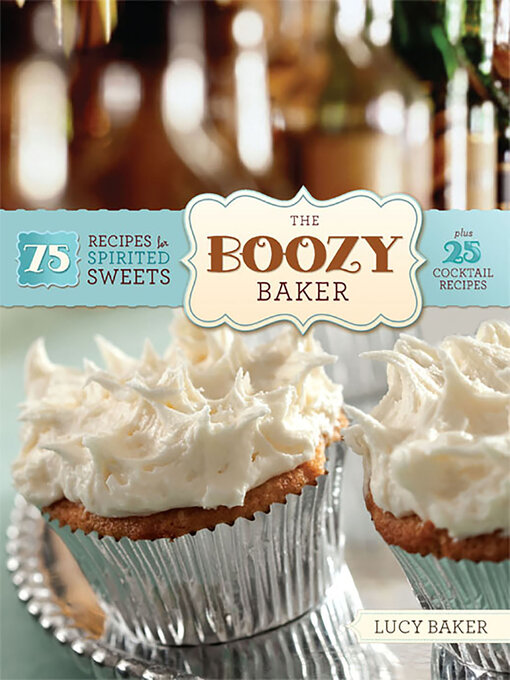 THE BOOZY BAKER
By Lucy Baker
"In her first cookbook, appropriately named food writer and contributing columnist for SeriousEats.com Baker gives lovers of desserts and spirits a book that is one part mixology and three parts baking. She includes 25 recipes for drinks alongside 75 recipes for cakes, pies, cookies, and spoon desserts; each is a classic or original dessert that is infused with an alcohol—spirits, liqueurs, wine, or beer. Desserts run the spectrum from rustic (Fig Galette) to sophisticated (Vin Santo-Vanilla Panna Cotta with Apricot Compote) to a combination of the two (Beer Profiteroles with Chocolate-Beer Sauce), and while some will pack a punch, the alcohol content in others is somewhat negligible. In case your bar isn't well stocked, most recipes include alcohol substitutions." ~Library Journal
For more information, please click here.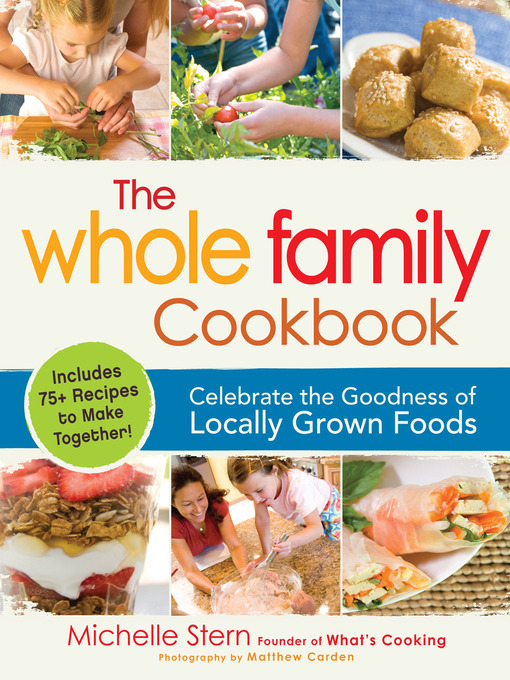 THE WHOLE FAMILY COOKBOOK
By Michelle Stern
"There's no better way to teach your children to eat fresh, healthy, organic food than with recipes you can cook and eat together! Written by the founder of San Francisco's premier children's cooking school and award-winning, green-parenting blogger Michelle Stern, this cookbook gives your family the resources you need to cook delicious, local food in any season including practical advice like how to pick the best of local and natural food without spending too much time or money." ~Simon & Schuster
For more information, please click here.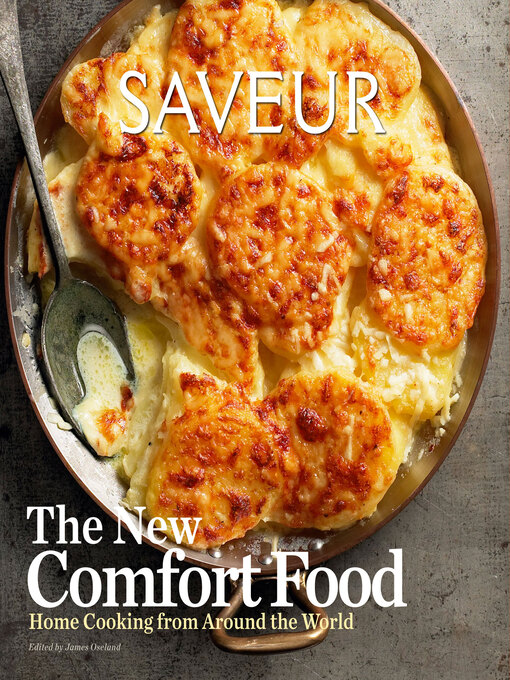 SAVEUR: THE NEW COMFORT FOOD
By James Oseland
"The new comfort food from Saveur's editor-in-chief Oseland (Cradle of Flavor) compiles more than 100 recipes for classic craved foods from around the globe; most come from home cooks or restaurant owners…This is a gorgeous book that reflects the magazine's global approach to home cooking." ~Publisher's Weekly
For more information, please click here.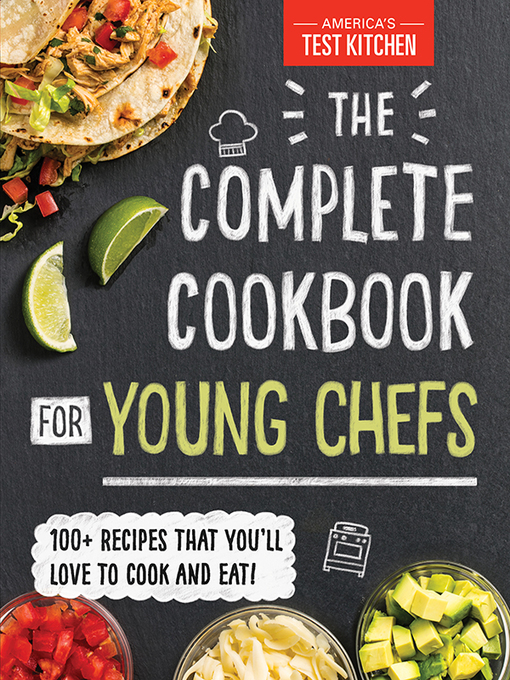 THE COMPLETE COOKBOOK FOR YOUNG CHEFS
By America's Test Kitchen Kids
"The always-reliable America's Test Kitchen brings their expertise to aspiring foodies with this cookbook designed for kids in the kitchen. Thorough, generously illustrated introductory pages offer tips on cooking jargon; basic skills, such as dicing, folding, cracking eggs, and melting butter; recommended tools, all of which are required at some point or another in the recipes; and common pantry staples. The recipes, all labeled by difficulty, include plentiful, full-color photographs of kids performing the steps, inset boxes with further explanations, suggestions on variations to the recipes, and near-constant mention of asking for adults' help. The recipes themselves are all kid-friendly and require ingredients easily available at many grocery stores… The inviting, encouraging tone, which never talks down to the audience; emphasis on introducing and reinforcing basic skills; and approachable, simplified recipes make this a notable standout among cookbooks for kids." ~Booklist
For more information, please click here.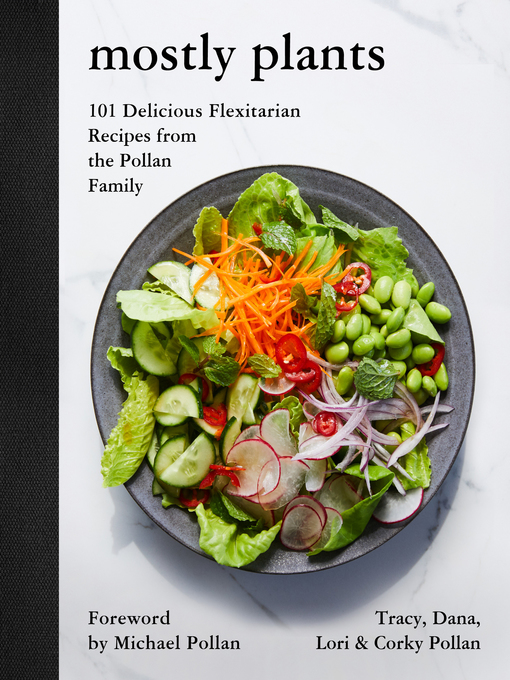 MOSTLY PLANTS
By Tracy Pollan
"Designed for people who are mostly vegetarian but who enjoy meat or fish occasionally, the flexitarian dietary approach is gaining in popularity. This collection by the Pollan family—Lori, Dana, and Tracy are food writer Michael Pollan's sisters and Corky is his mom—is a creative introduction to the concept, intended to encourage healthy, home-cooked meals for all types of eaters, including vegans and those wanting gluten-free options." ~Library Journal
For more information, please click here.