Daily Updates
The librarians at Fairfield Public Library have curated some helpful, fun and informative resources for stay-at-home fun. Bookmark this page for daily updates!

---
8/12/2020
Getting ready for this school year has been very challenging. PBS is offering a webinar for parents on prepping your children for the upcoming academic year. Click on the picture to learn more about the event occurring virtually on Tuesday, August 18th at 3:30 pm.
---
7/25/2020
It is a great weekend to get outside! Go for a hike in t woods! Learn about plants native to CT. Take a dip in CT's many rivers. Find out what parks are open here.
Have your kids participate in the Junior Ranger program through the National Park Service. Click the imagine to learn about the program.
---
7/24/2020
Join us on Thursday, July 30th foe HEADS UP! 3rd- 5th graders are invited to play this charades type game-registration closes Monday, July 27th! Let the fun begin!!
---
7/22/2020
It's never too early to have conversations about race with your child. The titles below offer portraits of black joy. You can place these books on hold through our online catalog and pick them up through our curbside service.
---
7/18/2020
John Lewis, a long time Civil Rights Leader and  the U.S Representative for Georgia's 5th congressional district from 1987-2020, died yesterday at the age of 80. He co-wrote three graphic novels based on his life: March, Book 1, March Book 2 and March Book 3. The books won many awards. Place one or all on hold to read and reflect on John Lewis and his dedication to the United States.
---
7/16/2020
Feeling a little bored?? Try watching ice melt! Follow DK Publishing's How to Ice-Dye instructions- it will be worth the wait!
---
7/15/2020
Do you LOVE the Babysitter's Club Series on Netflix? Put the Graphic Novels on hold to pick up through our Curbside Service here.
---
7/14/2020
Teacher, pod-caster and blogger Cassie Stephens offers a variety of inspiration. In her recent creation: Behind My Mask– she provides children a lesson on how to create a "secret" self portrait.
Read through the rest of her blog for a multitude of creative ideas!
---
7/11/2020
Are you in 3rd, 4th or 5th grade and LOVE to read or are interested in learning about some new books available or just want to see some friends? Sign up for our book club this Monday at 2 pm. Register here. In the meantime watch what Miss Emily recommends:
---
7/10/2020
It's Raining, It's Pouring…Ahhhh! What to do?? Check out this extensive list of virtual possibilities from Kids Out and About! I dove into the Buckingham Palace Virtual Tour and information– WOW! The Palace furniture and interior architecture is gorgeous!

---
7/9/2020
---
7/8/2020
Do you belong to the Girl Scouts or do  you just LOVE to sing?? Sign up for the virtual Campfire Sing-a-Long to "Make New Friends" and sing until your hearts content!
Calling ALL GIRLS and their families!
Looking for s'more fun? Join us for songs & fun activities! This virtual event is geared to younger elementary school aged girls, but everyone is welcome. We'll learn action and repeat after me songs, and a hands-on activity.
---
7/7/2020
This year's Summer Reading Challenge is Imagine Your Story!  Head over to Beanstack to register and join the adventure! You and your children could win one of the weekly drawings or a grand prize basket! Be a part of a very active reading community and share reviews on your most favorite reads!
Head over to Brightly and check out their list of multicultural fairy tales to continue  your reading journey (and log to Beanstack once you've read them)!
---
7/6/2020
Miss Wendy has created an excellent adventure!
Help reunite the rainbow with our Treasure Hunt Game! You will solve puzzles and answer questions to find all of Rainbow's colors. They've gone out to play, but haven't come home yet.
The Treasure Hunt Game is geared towards children ages 4-6, but is fun for all ages! It shouldn't take more than 15 minutes to complete, but you can take as long as you'd like.
---
7/2/2020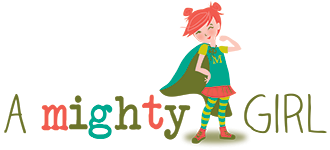 amightygirl.com is a great resource for the mighty girl in your life! They have cultivated a Mighty Girl Summer Reading list- browse their recommendations then put them on hold for curbside pickup!
---
7/1/2020
Looking for more information on the Governor's Summer Reading Challenge? Click the picture to grab the reading journal, and the suggested grade reading lists!
---
6/30/2020
Read with PRIDE! Put these great titles on hold!
---
6/29/2020
Let's talk books! Join us today at 2 pm to discuss your favorite current read and learn about some new titles available for check out! Register here.
Pequot library cordially invites you to join their writing competition. Find more information here.
---
6/26/2020
This week in Beanstack one of the activities is to become a birder! Grab some binoculars a notebook and something to write with as you venture outside to see who is flying around. For more information on how to get your kids into birding read this article from the Audubon:
---
6/25/2020
Grab some great science, technology, engineering, art and math books on HOOPLA!
---
6/24/2020
This week in Beanstack one of the activities is to become a pen pal! Watch the video and sign up today!
Not sure how to write a letter? Check out this article from Reading Rockets: An Introduction to Letter Writing
Ms. Stefanie here to tell you about our Summer Pen Pals! 📝 Kiddos entering grades K-5 can join through July 1! Register via your Beanstack Week 1 Badge 🙃

Posted by Fairfield Public Library – Connecticut on Wednesday, June 24, 2020
---
6/23/2020
Calling on ALL aspiring writers to: Imagine YOUR future story! See below for all the details!
---
6/16/2020
Today at 11 am catch storytime with educator Ann Casarpi from the National Air and Space Museum. She will read an original story: Barnstorming Pilots, Flying Circuses and Air Shows. Click the picture to watch along. Grab more resources here: https://s.si.edu/2YxiSe4
Editorial credit: Jon Kraft / Shutterstock.com
---
6/15/2020
No FPL storytime's this week BUT no need to fret. We will return on June 22nd at 10 am to read and sing with our young patrons! In the meantime build a spaceship out of cardboard boxes and have an astronaut read to the kiddos from outer space! (click the picture)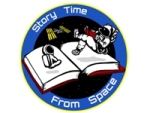 ---
6/12/2020
For more information on virtual camps happening this summer check out: MommyPoppins virtual summer camp fair today-Friday, June 12th and tomorrow, Saturday, June 13th.
---
6/11/2020
Do you have plans for the summer for your kiddos- other than the Summer Reading Challenge? Check out some free virtual camps (click the picture)! Varsity Camp has many possibilities including "Create Your Own Story in Minecraft."
Great for rainy days! Let's get camping!
---
6/10/2020
Have you joined our Summer Reading Challenge yet??? Follow this link to Beanstack to register TODAY! Click the picture to learn more about this years very imaginative summer program!
---
6/9/2020
Do you have a budding thespian?
The New Victory is New York City's premier nonprofit performing arts theater devoted year-round to kids and their families and classmates. They have created ART BREAKS! Check out this weeks Acro week activities- so much  fun!
---
6/8/2020
For more help talking to your children about racism and titles to inspire conversations check out the following:
CNN/Sesame Street town hall on racism Coming Together: Standing Up to Racism 
Graphic by Tanya Hudson
---
6/6/2020
The weather has plans to be iffy this weekend-but don't worry it's a great time to learn a new musical skill! Little Kids Rock teaches you how to play the drums with only using your body, Hip Hop Rhyming & Composition  and much more! Take this opportunity to rock out!
---
6/5/2020
If your child LOVES creepy crawlies (insects)-How to Identify Bugs with our Pest Guide is an excellent source of information! After you learn all the cool facts, comb through the rest of Pest World for Kids website for crafts and games all about bugs!
---
6/4/2020
Balancing Gnomes is an activity brought to you by Tinkergarten (early childhood, outdoor play program). Click the picture to dive into a magical world that provides a challenge for your children and helps them develop grit through their use of critical thinking. Tinkergarten offers a variety of DIY programs on their site! Check it out and GET OUTSIDE!
---
6/3/2020
TheDadLab walks you through how to make a marble run at home (click on the picture to watch the video). Make sure to check out his other awesome "how to's"!
---
6/2/2020
On May 30th, as part of the Commercial Crew Program NASA launched astronauts into space from United States soil for the first time since 2011! Watch the video to see inside the SpaceX's Dragon Endeavour Spacecraft!
Head over to NASA's Kids Club to dive deeper and learn so much more about space while having tons of fun!
---
6/1/2020
Books are some of the best ways to start conversations about race with your children- check out Rosa by Nikki Giovanni and Something Happened in Our Town by Marianne Celano on Hoopla.
For more book title suggestions and an excellent article on how to talk about race from Brightly click here.
The National Ambassador for Young People's Literature, Jason Reynolds (author of Look Both Ways, co-author of Stamped:Racism, Antiracism, and You: A Remix of the National Book Award-winning Stamped from the Beginning and many more):  will be speaking on Kojo for Kids about racism and the protests, June 1st at 12:30 pm.
---
5/30/2020
Hot, hot day!
After some fantastic screen free time outside make a delicious treat with the kids! Ice cream in a bag takes less than ten minutes- grab the recipe here!
Maybe you would prefer a yummy smoothie recipe to make with the kiddos:
---
5/29/2020
Today is a great day to play in the dirt!
Read this quick article: 5 Reasons To Let Your Child Play In The Dirt
Then head outside to create some lasting fun memories! Want to make more than mud pies? Find a mound 🙂 of dirt to do's below!
---
5/28/2020
J.K. Rowling, beloved author of the Harry Potter series, has gifted us with another thought provoking read: The Ickabog.  Chapters of this interesting tale will be released over the next seven weeks- read them here.
There is also an illustration competition being sponsored for children by J.K. Rowling's publishers for The Ickabog! Find out more here.
HAPPY READING!
---
5/27/2020
In May of 1851 The world's first International chess tournament was held in London
Chess is a fantastic strategy game that helps with concentration and critical thinking! Now is a great time to have a family tournament or learn together (you are never to old!). Winner gets to pick their favorite core to do!
ChessKid.com is a great beginners site or Dad Suggests offers reviews on chess apps that could help your and your child's game!
---
5/26/2020
Today is National Paper Airplane Day-who knew?! Grab some paper and follow along with Sci Show Kids to make an airplane. Head outside and see how it flies. Take it a step further and make a different style of airplane. Which one flew higher/farther/faster? Have fun!
---
5/21/2020
Social emotional development is a child's ability to understand and regulate their feelings while empathizing with their peers. During this challenging time it is very important to provide opportunities for your children to express themselves and cultivate their social emotional learning.
We are all feeling BIG feelings right now. Understood.org provides 5 Social Emotional Games to play with your child.
Grab these titles about feelings to read on Hoopla.
---
5/20/2020
Sesame Street has been there for our children for over 50 years. Singing, playing and bringing joy- all while educating the kiddos. Head over to Hoopla to share more of the magic- books, music and videos are available for checkout. Access their website for games, activities and parent resources!
"Can you tell me how to get to sesame street?"
---
5/19/2020
One of our most checked out children's author on Overdrive/Libby is the amazing graphic novel writer/illustrator: Raina Telgemeier! She is also the writer and illustrator of the Baby-Sitters Club graphic novels! NetFlix will be releasing the Baby-Sitters Club on Friday, July 3, 2020-stay tuned! Check out her website goraina.com for her recommended at home activities.
---
5/18/2020
The weather has begun to warm up! This allows more time for the kids to be running around outside! Soon our out door space will be opening. Until that time have your young ones check out Camp Hello Bellos' Virtual Farm Tour-it is so much fun!
---
5/16/2020
Percy Jackson and the Olympians fans can REJOICE! Rick Riordan just announce that Percy Jackson true adaption has found a home on Disney+! Check out the announcement here.
While we wait grab the titles over on Hoopla to enjoy all over again (waiting is NOT easy!!)!
---
5/15/2020
---
5/14/2020
Take a deeeep breathe…and release-5,4,3,2,1. Now quick sign up for Bedtime Yoga with Ms Stefanie-TONIGHT! Register here.
Bedtime Yoga with Ms. Stefanie

Join Ms. Stefanie on Thursday, May 14 at 6:00 pm for Virtual Bedtime Yoga. Watch this sneak peek to see how much fun we have in store for you! This program is for families with children ages 4-8. Visit our calendar to register for this event: https://fplct.librarymarket.com/events/virtual-bedtime-yoga

Posted by Fairfield Public Library – Connecticut on Tuesday, May 12, 2020
---
5/13/2020
Do you love dinosaurs? Grab one of the many books on dinosaurs in Hoopla and take a look at the Smithsonian curator, paleontologist, Dr. Hans Sues' YouTube series "The Doctor is In". He answers questions asked by viewers such as "How did T-rex crunch through bone?" and "Are pterosaurs dinosaurs?".
---
5/12/2020
Are you missing our museum passes and all the adventures to be had? The Children's Museum Of Manhattan provides you with some adventurous tasks to create at home! Check out their page to learn how to create a Fluffy Cloud Dough creation or a Rube Goldberg Domino Chain!
---
5/11/2020
May 13th is National Hummus Day. Grab the kiddos and head into the kitchen to make this delicious recipe from PBS. Do your children LOVE to cook? Grab some kids cookbooks from HOOPLA and whip up more yummy dishes!
---
5/9/2020
Happy Mother's Day (Sunday, May 10th)!!
Did you forget?? No worries. Miss Wendy has you covered! Check out her napkin bouquet "how to"!
Learn how to craft paper roses with Ms. Wendy! You will need any type of paper napkin to complete this craft. You can make as many or as few as you'd like. You can even make one for someone special to give to this Mother's Day. Happy crafting!

Posted by Fairfield Public Library – Connecticut on Friday, May 8, 2020
As soon as you have completed your craft grab your library card and head over to Hoopla to check out some Mother's Day titles to snuggle and read with Mom! Enjoy the weekend!
---
5/8/2020
Flex Friday means it is time for catching up and catching a BRAIN BREAK! If the weather keeps the kiddos from running free outside grab some ideas from weareteachers.com
Click on the picture to learn about 50 educational brain breaks.
---
5/7/2020
Dr. Jane Goodall has spent the greater part of her life studying and protecting chimpanzees. She is quite a fascinating person. Grab your library card-log into BookFlix and read Jane Goodall: Champion for Chimpanzees.
Enjoy Me…Jane (written by Patrick McDonnell about Dr. Goodall)-read by Dr. Goodall.
---
5/6/2020
Harry Potter at Home part 2!
Enjoy Harry Potter and the Philosophers Stone (Sorcerer's Stone), Chapter One: The Boy Who Lived, read by Harry Potter himself, Daniel Radcliffe (click on the picture)!  All chapters in the book will be read over the next few weeks. In the meantime, find games and activities on the site to entertain you while you wait! Stay tuned!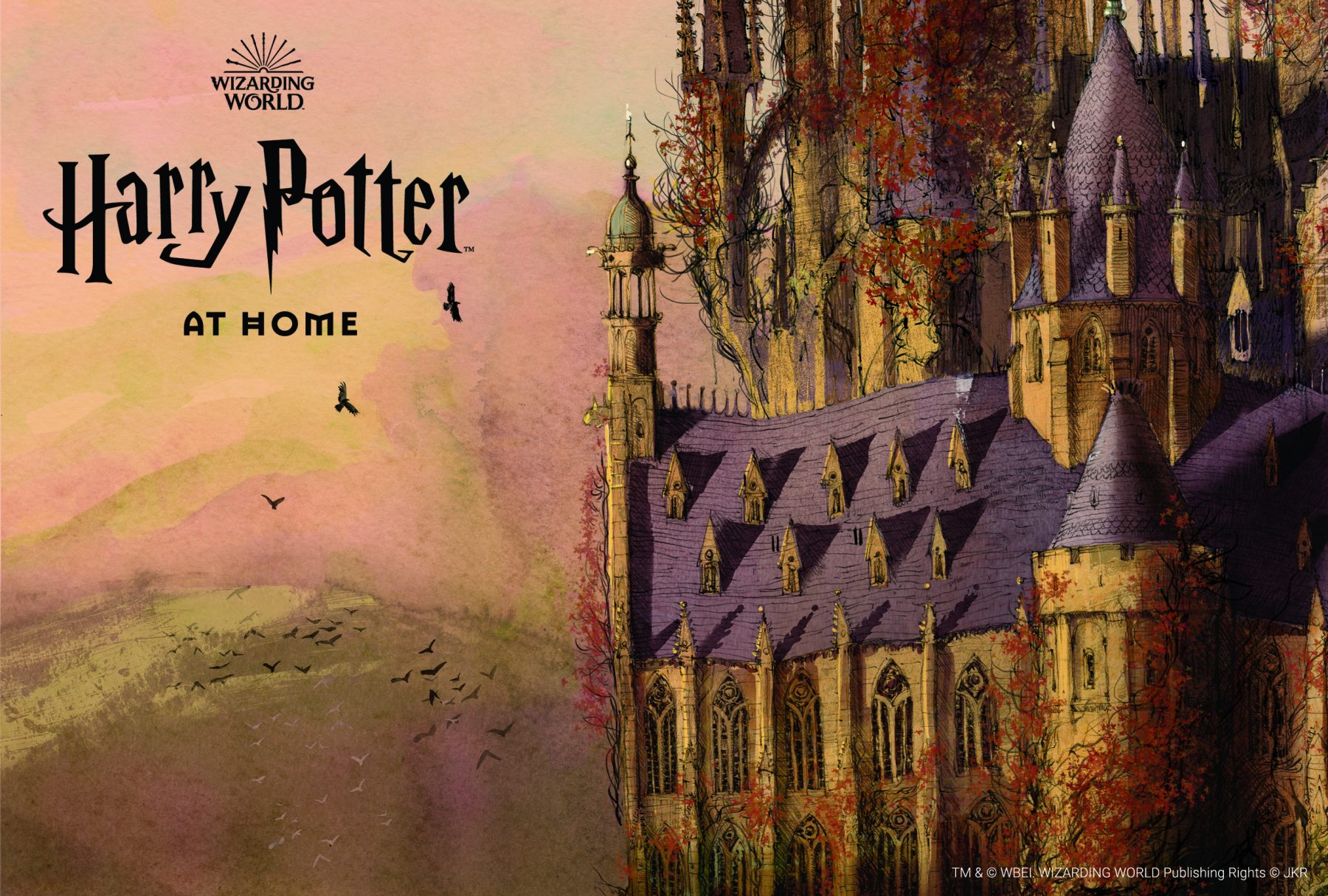 ---
5/5/2020
If your children LOVE Narwhal and Jelly get ready to hear author Ben Clanton talk, draw and read from his latest book! Mark your calendar for 3 pm on Thursday, May 7th! Click the picture for all the info!

---
5/4/2020
LET"S DANCE!
Start the week off right! Sing and Stomp returns today at 10 am- register here! If you missed it, don't worry it will be back next week. In the meantime- dance the day away with The Laurie Berkner Band or Jack Hartmann Brain Break.
For the school age kiddos who want to dance the day away check out KidStylista- for a how to (G-rated) break down of three popular TikTok videos.
---
5/2/2020
Enjoy the sunshine today!
Make some sidewalk chalk to use outside on this lovely day!
All you need is 2 tablespoons cornstarch, 4 tablespoons of water and a couple drops of food coloring- mix, either let dry or grab a paintbrush and design a way!
---
5/1/2020
May 1st!
Happy May Day!
Make a beautiful bouquet to celebrate the sun and flowers!
---
4/30/2020
Make time for a dance break or two during the long school/work days. need some inspiration? Grab your library card and download music to keep from Freegal!
Want to dive further into the rhythm of the music? Head over to Kansas City, MO-virtually, to the American Jazz Museum and take a tour. Learn about Mary Lou Williams, a piano prodigy and others that created, influenced and became renowned jazz artists!
---
4/29/2020
Rain is predicted for the next few days! That means the kids will be stuck inside! Get them MOVING (without knocking down your favorite knick knacks)!
American Council on Exercise shares some links to family workout classes and how to create active obstacle courses with household items!
Parade.com presents 125+ Free Streaming Workouts to Do From Home During Coronavirus. You will find workouts for children near the bottom of the article.
Make sure to register for our own Ms Lauren's Family Zumba Class on April 30th at 6 pm. For more information and to register click here!
---
4/28/2020
If you are ever at a loss as to what to do with your children or where to find some virtual classes for them to enjoy head on over to the educational website Parent Vault.The website complies lists of upcoming virtual classes for all ages, such as:
---
4/27/2020
Helping our children understand their current world is difficult and challenging. Here are some resources to assist you with some of those confusing and tough conversations.
Stratford Library created an online Healing Library with COVID-19 resources.
A speech language pathologist wrote a short story for children to help them understand why people are warning face masks-find the book here.
For information on how to help your children learn to wear face masks watch this YouTube presentation by Meghan Cave, M. Ed BCBA LBA (CT) and Justyna Balzar, M. Ed. BCBA LBA (CT)
---
4/25/2020
Not sure what to do this weekend?
Have the kids try their hand at nature art similar to that of artist Andy Goldsworthy.
After spending a LOT of time in the fresh air – have some fun by trying out this colorful "magic" trick!  (click on the picture)
.
---
4/24/2020
Capstone Publishing is offering free resources to further engage kiddos at this time. Grab this Indoor Reading Bingo sheet, create a 10 minute engineering project or help the Earth out by making a plastic bag jump rope!
---
4/23/2020
LOVE the Library? This week celebrates that love!
National Library Week is an annual celebration highlighting the valuable role libraries, librarians, and library workers play in transforming lives and strengthening our communities.
Head over to Fairfield Public Library's Facebook page and let us know what one word you would use to describe the library!
---
4/22/2020
EARTH DAY movement turns 50!
Find out the history of this movement and participate in stay at home activities to further educate your kiddos on how to take care of our AMAZING planet!
---
4/21/2020
From April 18 – 26, the National Park Service and the National Park Foundation invite everyone to virtually celebrate America's treasured places during National Park Week. Join the fun!
Visit a number of parks virtually including Yellowstone National Park, Crater Lake, The Statue of Liberty and many others.
Read more about our BEAUTIFUL Parks here!
---
4/20/2020
Fairfield Public Library storytime returns on Tuesday, April 21st at 10 am-check the calendar for more details.
Fear not! You don't have to go without a good story:
Children's Book Author, Grace Lin, will be doing a Facebook live reading @10:30 am.
Michelle Obama will be doing a Facebook live reading on April 20th @ noon.
Disney is offering a bedtime story over the phone for the kiddos until April 30th – 1-877-764-2539.
---
4/17/2020
Need more Harry Potter??? Even though you probably read Harry Potter and the Sorcerer's Stone at least 2 times, read or listen to it again-no wait- from Overdrive.
Than dive into the Harry Potter at Home for activities and games.
Grab the family and participate in the virtual Harry Potter Escape Rooms created by Township Public Library : Hogwarts Escape Room   and by Plymouth Public Library: Harry Potter Escaping Detention
"When in doubt, go to the library."- Ron
---
4/16/2020
Everyday is a GREAT day for BUBBLES!! The CT Science Museum challenges you to make their recipe along with your own! Now compare the two. Which made the BIGGEST? Which made the most? Which bubbles popped the fastest?  Grab different objects to use as blowers-your hands, a pipe cleaner or a toilet paper roll. What worked the best?
Take the fun further by charting the results. Write a story or draw about the best bubble!
---
4/15/2020
Have a budding artist on your hands? Inner Artist Paint Parties is offering a variety of step by step drawing instructions- FREE. Grab some paper and a pencil and get ready to create Detective Pikachu, Harry Potter doodles or some adorable breakfast food!
---
4/14/2020
Free time on your hands this week?
Take the fam on an adventure through explore.org.  View manatees, bears, rescue cats and sharks-through live webcams.
"At explore we are archivists," explains founder Charles Annenberg Weingarten. "We strive to create films that allow the viewer to join us on our journey as we go on location and experience what unfolds. It's like the viewers are traveling with the team."
Take the fun further tap into Bookflix with your library card and learn all about the animals you just had fun watching!
---
4/13/2020
Our Storytime's return Tuesday, April 14th at 10 am. Visit our calendar for more information. While you wait ( I know waiting is not easy!!) check out this article: 9 Virtual Storytimes to Keep Your Kiddos Occupied.
COMING SOON:
Mark your calendar for April 16th- Join Miss Emily for Book Cover BINGO- register here.
Directly following BINGO, settle the kids around the TV for ABC's Disney Family Singalong-more information here.
---
4/13/2020
Spring Break is here!
Not sure what to do?
Sign up for Camp Hello Bello, Kristen Bell and Dax Shepard's free virtual camp. The kids will have activities to participate in and virtual badges to earn-they might even win some bonus prizes!
Sign up here!
---
4/10/2020
No storytime for us today but be sure to check out the magical author Jan Brett on Facebook live at 3 pm today!
Make sure to join us at 10 am on Tuesday, April 14,2020, from the comfort of your home- when Ms Christine returns for storytime! Find more info here.
---
4/9/2020
One of my favorite rhymes is Five Green and Speckled Frogs– place your five fingers (the frogs) on your arm (the log) and have your fingers jump into the pond as you sing the following:
"Five Green and Speckled Frogs"
Five green and speckled frogs sat on a speckled log
Eating some most delicious bugs — YUM YUM!
One jumped into the pool where it was nice and cool
Then there were four green and speckled frogs.
Four green and speckled frogs sat on a speckled log
Eating some most delicious bugs — YUM YUM!
One jumped into the pool where it was nice and cool
Then there were three green and speckled frogs.
Three green and speckled frogs sat on a speckled log
Eating some most delicious bugs — YUM YUM!
One jumped into the pool where it was nice and cool
Then there were two green and speckled frogs.
Two green and speckled frogs sat on a speckled log
Eating some most delicious bugs — YUM YUM!
One jumped into the pool where it was nice and cool
Then there was one green and speckled frogs.
One green and speckled frogs sat on a speckled log
Eating some most delicious bugs — YUM YUM!
One jumped into the pool where it was nice and cool
Then there were no green and speckled frogs.
Find more fantastic and fun rhymes on Jbrary's site (a fantastic resource created by two librarians). 
---
4/8/2020
International Day of the Unicorn is April 9th!
Celebrate with 18 authors who have written unicorn books!  Check out the Unicorns Read, Too!, website to line up your day! Enjoy live readings, activities, and an international party! Color your unicorn horn and prepare to sparkle and dream with all the unique unicorns of the world!
---
4/7/2020
Celebrate National Poetry Month with Poetry at Home or with an all time favorite poet: Shel Silverstein. Find activities and read alouds here.
---
4/6/2020
April is National Autism Awareness Month
Dr.Temple Grandin, professor at Colorado State University, and spokesperson for Autism, has shared some advice for families during this most difficult time. Find the article here.
If you and your family would like to learn more about Dr. Temple Grandin read this quick biography:
---
4/5/2020
Spring has definitely sprung! Get outside and enjoy some fresh air! Make some bubbles with these recipes from Home Science.
OR Grab a shovel and play in the dirt! Gardening is one of my favorite things to do with my children! KidsGardening.org is a great site-filled with lots of information. It provides people with the basic "How To Garden"  as well as activities to do with kids.
Read more about sustainable gardening through Abdo Digital (no library card required).
---
4/4/2020
Storytime was a great success yesterday! Thank you to everyone who joined-I LOVED seeing all your beautiful faces! We will be back on Tuesday at 10 am.
In the meantime check out Brightly Storytime on their YouTube Channel! From classic stories to newer picture books, enjoy these video read alouds!
If your preschooler is in the mood to dance or you are looking for a way for your child to blow off steam inside check out SamCams Dance Studio- Frozen Dance Class or Trolls Dance Class.
Have a GREAT weekend!
---
4/3/2020
Today is the day!!
Virtual Storytime has arrived at the Fairfield Public Library at 10 am! We will be using Zoom to bring stories, rhymes and songs into your living room for your little people to participate in and enjoy! We are so excited ! Please check our calendar for today's link as well as the links for the following storytimes.
---
4/2/2020
Harry Potter fans have great things to look forward too! In response to the COVID-19 emergency Harry Potter at Home offers some new ways to bring the magic closer to you. Enjoy quizzes, delve deeper into the wizarding world, become a fan all over again as a family! As part of this new initiative Audible Stories is offering free access to children's audio books right now- including Harry Potter and the Sorcerer's Stone.
For more information read the announcement here.
---
4/1/2020
Great news– one of our favorite authors will be providing content for families starting April 1-no joke! There will be new video content created by Pilkey himself on Friday mornings at 8 a.m..
Starting April 1, Dav Pilkey at Home can be found here:
Read  more about this awesome collaboration between the Library of Congress and Dav Pilkey here. Grab your library card and use Hoopla to revisit some of your favorite titles or to learn more about Dav Pilkey himself!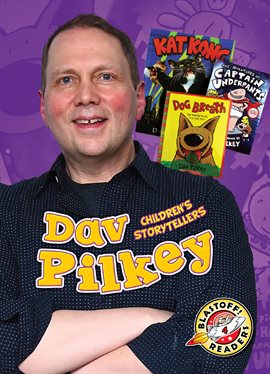 ---
3/31/2020
In 2018 Publisher Weekly interviewed the amazing and talented Tomie dePaolo about his picture book: Quiet.The book is about mindfulness. So timely.
Tomie dePaolo passed away yesterday, at the age of 85. Take a moment of peace and remember a truly talented author and illustrator- light a candle, draw a picture, access one of his books from Hoopla and snuggle up with a loved one to enjoy his timeless work.
---
3/30/2020
UK Scout, Bear Grylls, created the 'The Great Indoors' initiative, a collection of more than 100 activities that children can do to tackle boredom. The activities range from boosting communication skills to problem-solving and include challenges such as designing monster bookmarks and lollipop catapults. Follow the link here for your next indoor adventure!
---
3/29/2020
View animals in 3D using your phone!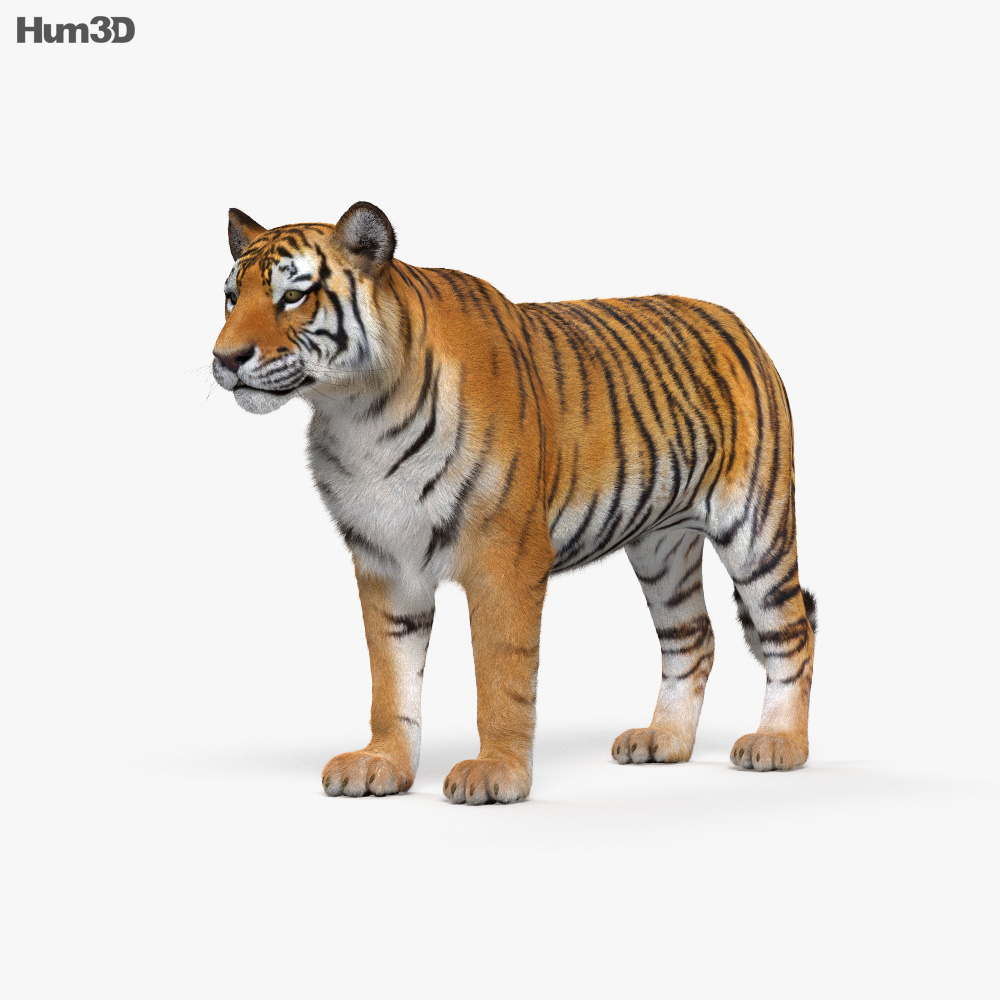 If you type an animals name into Google (on an iPhone or android) and then press 'View in 3D'. It brings up your camera and then 30 seconds later you have a tiger in your house! You can take a photo of the kids with them. You can also find:
Alligator
Angler fish
Brown bear
Cat
Cheetah
Dog

Labrador Retriever
Pug
Rottweiler

Duck
Eagle
Emperor penguin
Giant panda
Goat
Hedgehog
Horse
Lion
Macaw
Octopus
Shark
Shetland pony
Snake
Tiger
Turtle
Wolf
Take the fun further! Grab some free digital books via Abdo Digital.,to learn more about the animal you played with!
---
3/28/2020
Mommypoppins.com is a great resource for discovering what is going on around town and continues to deliver relevant content during this time of staying in place. Check out 63 Easy Science Experiments for Kids Using Household Stuff or 17 Super Easy April Fools' Day Pranks to Play on Your Kids .
.
---
3/27/2020
What better way to work on math with the kids than in the kitchen! Nomster Chef empowers children of all ages to successfully read a recipe and create a meal or a snack!  Delicious learning- educational fun for the whole family!
---
3/26/2020
Time for the arts!
Get moving with GoNoodle-loved by kids and educators alike! Make sure to check out Miss Lauren's GoNoodle dance moves on Facebook: Fairfield Public Library – Connecticut .
Follow movement with some art. Deep Space Sparkle offers a variety of draw and paint alongs including a unicorn! For more crafts follow Ms Tamara's boredom buster on Facebook: Fairfield Public Library – Connecticut .
Grab that guitar you've been meaning to learn to play and sign up for three free months of lessons with Fender!
---
3/25/2020
Play to learn with BrainPop. This online program offers children opportunities to have fun while learning.Topics include math, science, art/music, English, engineering and a section on "trending." They can even create their own movie! BrainPop is currently offering free access for all!
---
3/24/2020
Tutor.com is offering a free webinar for Parents who are trying to balance work with their child's schooling.The 30 minute webinar: Bringing it "Home" for the W.I.N. – Tips for parents keeping their own students on track and organized on the home front ,is on Thursday, March 26th at 3 pm. Tutors are available to assist your children with their school work for free, with your Fairfield library card, just click the link to get started- Tutor.com!
---
3/23/2020
Are your children missing their friends dreadfully?? Unsure how to create a non-chaotic virtual play-date? Check out The Hangout Spot's YouTube video for some awesome easy how-to virtually hangout ideas.
---
3/22/2020
The second week of homeschooling is upon us! Many of you may be wondering how to best serve your kids with special learning styles. The following table is a great source for supplemental activities. The Apps are not hyperlinked but check for them in Google Play or Apple Store by their names.
Retrieved from https://www.facebook.com/groups/445786889466638/permalink/513336002711726/
---
3/21/2020
Weekends are a time for family getaways! Let's not let social distancing hold us back from taking great adventures! Try a virtual field trip. The website, Adventures in Familyhood, provides you with a list of twenty trips to take from the comfort of your home. The best things about traveling from your couch: no packing, no cost and you can get to more than one place in a day!
---
3/20/2020
Hands on instruction is the key to understanding subjects children hear and read about. By participating in games and experiments children get first hand experience in successes and failures which helps solidify the content they are learning.
Not sure where to start with hands on learning? Check out Left Brain Craft Brain. This site has an article on 28 days of STEAM and offers ideas on hands on math fun!
---
3/19/2020
Weareteachers.com has many great resources available on their site, such as 25 Amazing Virtual Field Trips for Kids—Spring 2020 and TED Talks for Kids.  Make sure to check out: The Big List of Children's Authors Doing Online Read Alouds & Activities!
---
3/18/2020
Missing Sing and Stomp? We are too! Catch some of our favorite songs with Laurie Berkner, weekdays at 10 am, on The Laurie Berkner Bands Facebook page!
---
3/17/2020
Grab a tablet and curl up with your kiddos as Betty White reads Harry the Dirty Dog by Gene Zion on Storyline Online. Many more books and actors to choose from! Enjoy!
---