The recent snowstorms have reminded us that there is still more winter left to come, and sometimes it's not easy finding things to do while stuck inside. Use your imagination–and whatever craft supplies you have on hand (and even the snow itself!)–to have fun with your children.
In a future session of Countdown to Kindergarten we'll be making "bird feeders" out of pine cones and peanut butter. Get out the binoculars and watch the different birds that come to snack in your backyard! 
With construction paper circles, some crayons and buttons you can make snowmen to hang up on the fridge.
Put some food coloring and water in an ordinary spray bottle (like a plant mister) and let the kids "spray paint" the snow outside.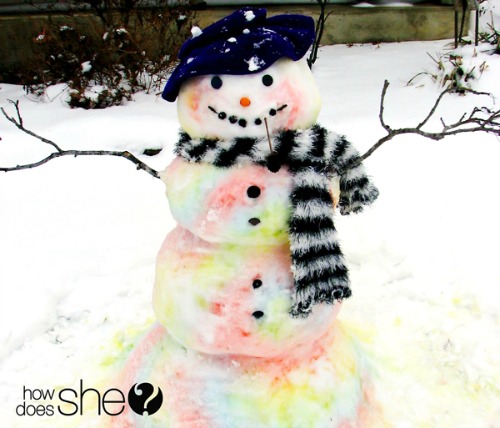 Last week in Countdown to Kindergarten we "skated" around the carpet wearing squares of wax paper masking-taped to our shoes!
 And of course, there's always my favorite indoor winter hobby:  READING!  Try Snowball Fight by Jimmy Fallon (yes, that Jimmy Fallon) or Snowmen At Night by Carolyn Buehner for guaranteed smiles!