Posted by Book Mavens on 12th July 2012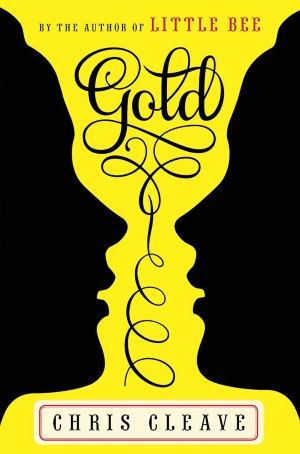 Title:  Gold
Author:  Chris Cleave
Publisher:  Simon & Schuster, 2012
Summary/Review: This wonderful new novel from the author of Little Bee arrives just in time for the summer Olympics and should definitely be put on your
list of great summer reads.  Zoe Castle and Kate Meadows are stars in the world of professional cycling, and each are trying their personal best to make it to the 2012 games in London.  When their coach, Tom Voss, learns of a change in the rules that will allow only one of them to compete in the Olympics, he knows that no matter what happens, one of his cyclists will be destroyed.  In the years that Zoe and Kate have known each other, their lives have become intertwined in a very complicated way.   Cleave has done a terrific job of revealing their stories in between exciting racing sequences that demonstrate how physically and emotionally debilitating intense physical training can be.  Everyone we meet in
"Gold" is in the grips of a battle; whether it is 8-year old Sophie, Kate and Jack Argall's daughter, who is fighting leukemia; Coach Tom, who must come to terms with his own failed athletic career and his love for his two athletes; or Kate and Zoe with their constant fight to compete and survive in sports, love and life.  This is such an intense novel and it is so emotionally satisfying.   It will be one of the best books you read this summer!
Who will like this?: Those who are excited for the Olympics, and want to get warmed up.  Anyone looking for an intense book that deals with sports, friendships, and the human
spirit.
If you like this, try this: If you liked the author's style, try his other- "Little Bee" or "Incendiary".
If you're more interested in the cycling aspect, Lance Armstrong has a number of biographies including "It's not About the Bike" and "Every Second Counts".   Tim Moore's book "French Revolutions" shines a more humorous light on the topic.
Recommended by: Mary, Reference Librarian
Visit the Fairfield Public Library catalog to see if this book is available, or to place a hold!  [Link will open in a new window]
Tags: 2012 Releases, Friendship, London, Olympics, Survival
Posted in Fiction, Popular, Sports | 1 Comment »