Posted by Book Mavens on 6th April 2012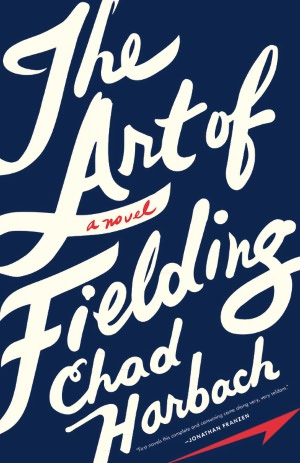 Title: The Art of Fielding – A Novel
Author: Chad Harbach
Publisher: Little, Brown and Company 2011
Summary/Review: The Art of Fielding is definitely "not just about baseball". Although it centers around the baseball games, it is the characters who take center field. It was easy to identify with the hardships each character goes through, knowing that the outcome of one situation leads to another. The book revolves around five main characters: Henry Skrimshander, who lives and breathes baseball; Mike Schwartz, the team captain who befriends and pushes Henry to his limits; Owen Dunne, Henry's roommate, who provides insight and support to those around him; Guert Affenlight, the college president, who shows that it is never too late to change and become the person you are supposed to be; and Pella Affenlight, Guert's daughter, who overcomes her own personal issues trying to find her life's path.
Overall, I found The Art of Fielding to be interesting read with some unexpected turns. I felt that the characters and storylines are something readers can relate to.
Who will like this book?: People who are interested in sports, but more interested in the people involved in them.
 If you liked this, try this: If you're interested in learning more about baseball, check out "Moneyball: The Art of Winning an Unfair Game" by Michael Lewis, which goes into (sometimes shady) economics of the Oakland A's, or "The Boys of Summer" by Roger Kahn, a non-fiction book about the history of the Brooklyn Dodgers.  Also, try "Accidental Sportswriter" by Robert Lipsyte.
If you liked Char Harbach's writing style, this is his debut novel- but he's been compared to Jeffrey Eugenides (author of "Middlesex"), and Justin Torres ("We the Animals").
Recommended by: Sharyn, Circulation Staff
Does this look like a book you'd like to read? Visit the Fairfield Public Library catalog to place a hold or check availability!
Tags: 2011 Releases, America, Baseball, College, Coming of Age, Wisconsin
Posted in Fiction, Popular, Sports | 1 Comment »