Posted by Book Mavens on June 21st, 2012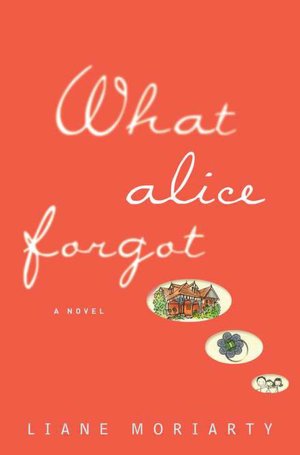 Title: What Alice Forgot
Author: Liane Moriarty
Publisher: Berkley Trade; Reprint edition (April 24, 2012)
Summary/Review: This book has similarities to Sophie Kinsella's novel "Remember Me?" However, What Alice Forgot has a much deeper, more powerful story line.
Alice wakes up on the floor of a gym unaware of how she got there. She soon realizes that she fell off her bike and hit her head hard during spin class. She is rushed off to the hospital by the paramedics not recognizing the people calling out to her. Alice becomes even more confused when the doctor insists it is a different year from the one she believes it to be. What Alice refuses to accept is that she has lost the last ten years of her life as a result of falling off the bike and bumping her head. She begins to realize that her life has gone through many serious changes in the last ten years. She no longer seems to have a best friend, she and her sister Elizabeth have grown apart and, worst of all, she and her husband have split up. They are in the middle of a nasty custody battle over their three children. Alice does not even remember having three children. She only remembers being barely pregnant with their first child.
Alice becomes desperate to find her way back to reality. Her anguish and anxiety worsens when she discovers that she does not like the person she became during her ten year lapse of time. She really is not a nice person at all. She was argumentative and uptight most of the time. As she learns about herself, Alice begins to realize why her marriage has disintegrated.
This book portrays Alice with a strong character. You will enjoy learning about the mystery of Alice's past and why she is so determined to form a future for herself and her family.
Who will like this book?: People who like thought-provoking books with humor and a few of life's lessons.
If you liked this, try this: "Here, Home, Hope" by Kaira Rouda; "Three Wishes": A Novel by Liane Moriarty; "Sister": A Novel by Rosamund Lupton; "The Story of Beautiful Girl" by Rachel Simon
Recommended by: Beverly D., Branch Circulation Coordinator
If this looks like a book you would be interested in, check the Fairfield Public Library catalog for availability and to place a hold! [link will open in a new window]