Posted by Book Mavens on March 27th, 2012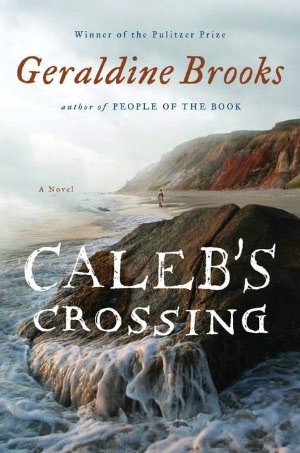 Title: Caleb's Crossing
Author: Geraldine Brooks
Publisher: Penguin Group (USA) Inc. September 2011
Review/Summary: Caleb's Crossing is a wonderfully written historical fiction novel based on the first Native American to graduate Harvard College in 1665. The story is told through the voice of Bethia Mayfield, the daughter of a minister dedicated to spreading the Christian word among the Wampanoag tribe. Denied a formal education, Bethia improves her mind by secretly listening to her brother's lessons and teachings of her father. At 12-years-old, Bethia meets Caleb, a young tribesman and the two form a secret friendship. Bethia teaches Caleb the English language, which becomes the foundation enabling him to further his education, and Caleb provides her with an understanding of his people, which helps her in dealing with natives.
Christian and tribal beliefs are challenged, along with the ability to cross over from one culture to another. After many hardships and tragedies, Caleb's and Bethia's characters remain strong, determined, and inspirational. Caleb's Crossing provokes much discussion and is an excellent choice for book clubs.
Who will like this book?: Readers of historical fiction who like to be transported to another area.  Those who want to know more about Native Americans and the colonial era.
If you like this, try this: If you like the way Geraldine Brooks writes, you can check out her other historical fiction books, including "People of the Book", or "Year of Wonders".  If the subject matter interested you, try "Mayflower", by Nathaniel Philbrick as a prelude to the events depicted in "Caleb's Crossing".  Or, try some other authors famous for historical fiction like Ken Follett, Charles Frazier, or Diana Gabaldon.
Recommended by: Sharyn, Circulation staff
If this looks like a book you'd like to read, visit the Fairfield Public Library catalog to check its availability and/or place a hold!