Posted by Book Mavens on March 16th, 2012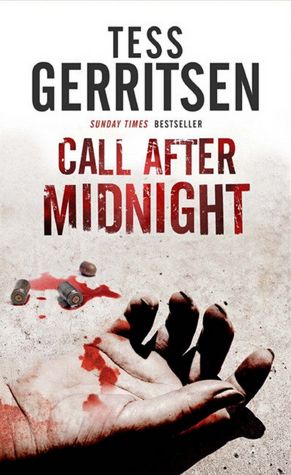 Title: Call After Midnight
Author: Tess Gerritsen
Publisher: Severn House, 2011
Summary: The book begins with a phone call at midnight, newlywed Kate Fountaine thinks it's her husband of two months, Geoffrey. When she answers the call-not quite awake- it isn't her husband: it's the U.S. State Department. They are calling to tell her that her husband was killed in a fire in the hotel where he was staying in London. She is then asked to come in and answer a few questions. It is soon discovered that the body had a bullet in the head and now she is told he was murdered. She will not accept this and heads to London for answers; there she discovers Geoffrey isn't the man she thought he was -in fact, he was leading a double life. He has a wife in London and they are both spies. The story takes off from there. It is very fast paced and has a few twists and turns along the way.

Who would like this book: Anyone who enjoys mysteries, a little romance and espionage.  
If you like this, try this: Anything else by Tess Gerritsen- she has written a number of books.  If you like the crime fiction aspect, Lisa Gardner, Karin Slaughter, and Robert Ludlum also write similar crime fiction. If you're looking for something a little more gritty, try the Stieg Larsson series (Girl With the Dragon Tattoo…). If you're more into espionage, try Alan Furst, who blends mystery, spies, thrills with an international twist.
Recommended By: Virginia, Circulation Dept.
If this looks like a book you're interested in, visit the Fairfield Public Library catalog to check the availability and place a hold!