Posted by Book Mavens on August 2nd, 2012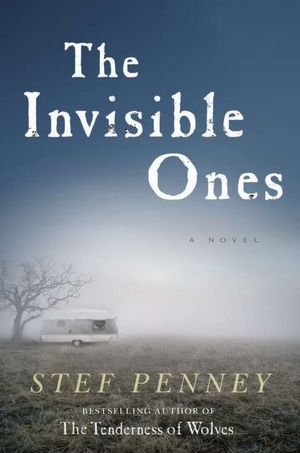 Title: The Invisible Ones
Author: Stef Penney
Publisher: Penguin, 2012
Summary/Review: I have waited a long time for the Stef Penney, the author of Tenderness of the Wolves, to come out with a new book and finally it is here! The Invisible Ones did not disappoint in any way. When we open the book we meet Ray, a troubled private investigator, who is in the hospital with paralysis, and no memory of what brought him there. Ray had been hired by a gypsy family looking for their daughter who disappeared seven years ago; they came to Ray because they knew his father had been raised a Romany and they only trust their own. The other voice in this story is JJ the 14 year old nephew of the missing daughter. JJ's family has been through much tragedy and discourse and JJ is trying to navigate between the gypsy world and the outside world. Their stories overlap and as they come close to solving the disappearance of the daughter more questions than answers are raised. Penney is a gifted storyteller, she was a former screenwriter, and she has great skill in her descriptions of people and places. This is a compelling story and a good mystery and a fascinating look into the gypsy world.
If you like this, try this: Tenderness of Wolves by Stef Penney
Who will like this? Fans of books that take place in England and mystery fans.
Recommended by: Claudia, Technical Services Librarian
Visit the Fairfield Public Library catalog to check availability of this book and place a hold!