Posted by Book Mavens on January 28th, 2012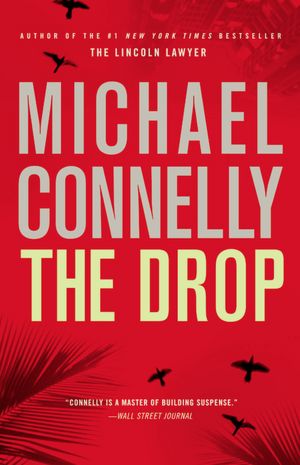 Title: The Drop
Author: Michael Connelly
Publisher: Hachette Audio, 2011
Summary: Narrator Len Cariou, the voice of deeply flawed LAPD detective Harry Bosch, brings Bosch alive in this popular series that has yet to grow cold like the cases Harry oversees in the LAPD'S Cold Case Homicide Unit. On the verge of retirement Harry's need to solve cases reaches a desperate point when not one but two cases are dropped in his lap. The first case a cold case, in which DNA from a 21 year old cold case points the finger at a convicted pedophile rapist, the only problem is that the suspect was only 8 years old at the time of the crime. The possibility of a bad DNA report from the Regional Crime Lab casts a veil of uncertainty over the validity of DNA results that could send thousands of sex crime cases into turmoil. The second case involves the son of Bosch's arch enemy Councilman Irvin Irving, who "dropped" out of a hotel suite window at the famed Chateau Marmot. It is not clear why Irving specifically requested that Bosch investigate his son's death when all evidence points to a suicide. Bosch sticks to his credo "Everyone counts or nobody counts," in his investigation where he finds himself on a path of clues leading to possible political conspiracy.
I love to listen to Connelly's Harry Bosch books on audio CD with the rich character voice of Len Cariou creates the perfect image of Harry in your mind, when audible voice is given to a character like Harry it outs the story on a whole different level. Michael Connelly revives the character of Bosch avoiding a stale storyline of heroics and glory and really giving insight into a cop facing the possibility of retirement when his life force depends on the challenges of a case and the pursuit of justice.
Who will like this?: Fans of the Harry Bosch series (this is number 17), anyone who likes crime thrillers
If you like this, try this: Joseph Wambaugh, John Sandford's Virgil Flowers series, or books by David Simon.
Recommended by: Dawn, Main Library
Interested in this book? Visit the Fairfield Public Library Catalog to check the status or place a hold on the audio book, or visit the Fairfield Public Library Catalog to place a hold on the paper version!